I was extremely bored at Chemistry's lesson today as I've dropped it recently, and thought of writing something. Thus, this post. I tried listing down my obsessions and as it seems I could only name a few.
1. Reading.
Ever since I was a child, I used to pick up every book my eyes set on, and I'd start to read it at that exact moment, people often made fun of this habit, but I really couldn't care less.
Sometimes, reading soothes me in a way, the exact effect that music does to others. I can't recall a single day in which I've been empty handed (be it waiting in a car, bus, saloon, etc) I'd make sure to carry a novel along, that or a notepad.

'If you don't have the time to read, you don't have the time or the tools to write' - Stephen King.
2. Writing.
This obsession and the one above are linked, of course, and I could've mentioned them as one, but I didn't. Writing was and always will be my passion (ignore the cheesiness, and bear with me for a while). I think I've inherited this from my Dad since he's a journalist and his career is my first inspiration (Wait for the actual explanatory post)
3. Drinking Canada Dry.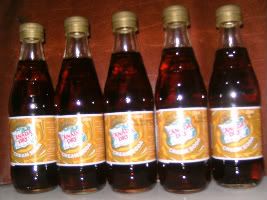 For a while, my favourite drink was (Omani's most common and beloved drink) Mountain Dew, after realizing this fact, the boredom of drinking the same thing zillions of times rose into me thus Canada Dry. (Cream Soda, to be exact) I've had this really weird obsession about it since the very first time I drank it.